Reviews – What Can You Do by Award Winning Author Cynthia Flood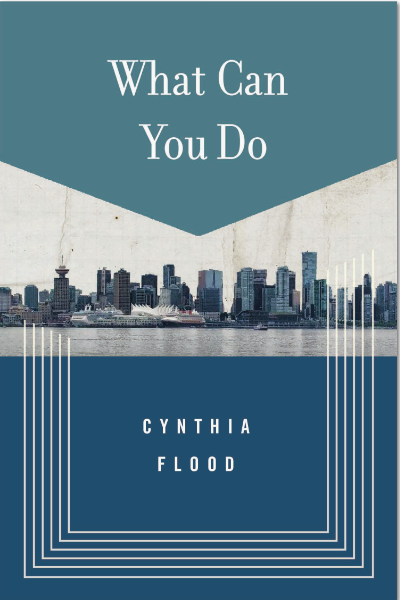 CYNTHIA FLOOD AT THE TOP OF HER GAME IN WHAT CAN YOU DO

"Her latest collection, What Can You Do? (sic) cements her reputation as a gifted and observant storyteller.

Technically superb, demonstrating Flood's unstinting grasp of complex, subterranean emotion, these twelve stories tread familiar territory. The haunting "Struggle," about a disturbed woman's memories of her activist past, mines the rivalries and chauvinism of far-left politics in 1970s Vancouver."

~ Trevor Corkum, The Toronto Star, 8/11/17
Read the full review here.


NEW: Review in Pickle Me This
I knew I was in very good company when I was out for dinner in late September, and we were talking about books, and every single one of us had something admiring to say about the work of Cynthia Flood. 
~ Kerry Clare, Pickle Me This December 5, 2017.
The Winnipeg Review
As the fifth collection of short stories from an award-winning author, it's no surprise that What Can You Do is an exceptionally written and thought-provoking read. The twelve stories make up just under 150 pages, and in each one Flood does a masterful job creating a sense of existence for her characters that extends beyond the pages of their story.
~ Joanna Graham September 25, 2017
Cynthia Flood scatters fleeting moments of personal insight throughout the dozen intriguing stories of What Can You Do, her fifth collection. Funnily, though, they're sporadic, unreliable, and not what Flood's characters (or readers) might expect. With characters muddling through or getting by with what life hands them, wisdom of the transcendent clarity variety turns out to be a rare commodity.

In understated yet nuanced pieces that are bittersweet, sobering, or chuckle-inducing, the Vancouver-based author introduces a gallery of figures for whom paths fork unexpectedly, plans go awry, and expectations require extensive revising. Still, Flood's characters are managing. And committed to their decisions, as on-the-fly as they might be.

~ Brett Josef Grubisic, The Vancouver Sun, 8/23/17
Flood's stories are elliptical, teasing and defiantly literary, her style tending to impressionism that manifests itself in clipped, frequently fragmented sentences: "Handwritten. Ruled yellow sheets. Undated. Bright staples. The signature, familiar. Ex-organizer Doug can't spell – yet here's a clear plan for a secret faction."

~ Steven W. Beattie, Special to the Globe and Mail, 9/15/17
The prose of short story writer Cynthia Flood is sharp, minimalist and concise. Her 2013 collection Red Girl Rat Boy was shortlisted for the Ethel Wilson Fiction Prize. Her latest book, What Can You Do, is a collection of 12 short stories that features flawed characters who are emotionally broken and adrift.

We asked Flood to take the CBC Books Magic 8 Q&A and answer eight questions submitted by eight of her fellow writers…

~ Ryan B. Patrick, CBC Books, 8/11/17
Magic 8 Q & A with CBC Books. Read the interview.