Cynthia Flood's Awards
Journey Prize 1990 for story "My Father Took a Cake to France"
Western Magazines Gold Award 1994 for story "Country Life"
National Magazines Gold Award fiction 2000 for story "Religious Knowledge"
Prism International 2nd Prize fiction 2000 for "Religious Knowledge"
Nomination for City of Vancouver Book Award 2002 for novel Making a Stone of the Heart
Inclusions in Best Canadian Stories:
"Miss Pringle's Hour" 1997
"Religious Knowledge" 2001
"Learning To Dance" 2008
"Addresses" 2013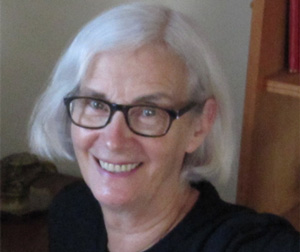 Praise for Cynthia Flood
Cynthia Flood's complex and intricate collection of linked stories takes a deep pleasure in words and language. And the characters stay with you long after you put down the book.(The English Stories)
Women writers, most of them experts at subtexts and subversion, need language that speaks their own truth. In these 15 stories, Flood's varied and occasionally experimental narrative techniques give her scope to reveal her concerns without being didactic. . . . A distinctive voice is already audible in the best of these stories.(The Animals in Their Elements)
On Red Girl Rat Boy
Cynthia Flood comments on her new book: Though some readers see thematic connections in Red Girl Rat Boy, it's certainly not a linked suite like my last book. The variety pleases me. Also, some stories in Red Girl – "Addresses," "To Be Queen," "The Sister-in-Law" — feature a less  elaborated  narrative than I've often used in the past. More elliptical,  compressed, imagistic.  Two stories, "Dirty Work" and "Blue Clouds,"
concern left-wing political life in 1970s Vancouver. They are the first  I've written that (for me) do show successfully something of that time.  They may lead to another sequence of short fictions. Another story,  "Eggs and Bones," is split between two central characters. I haven't  written one of these in a long time, and I like it… Read more.
Red Girl Rat Boy
ORDER NOW from